Let There Be Color Devo Shop
Let There Be Color Advent Devotional (2-25 Copies)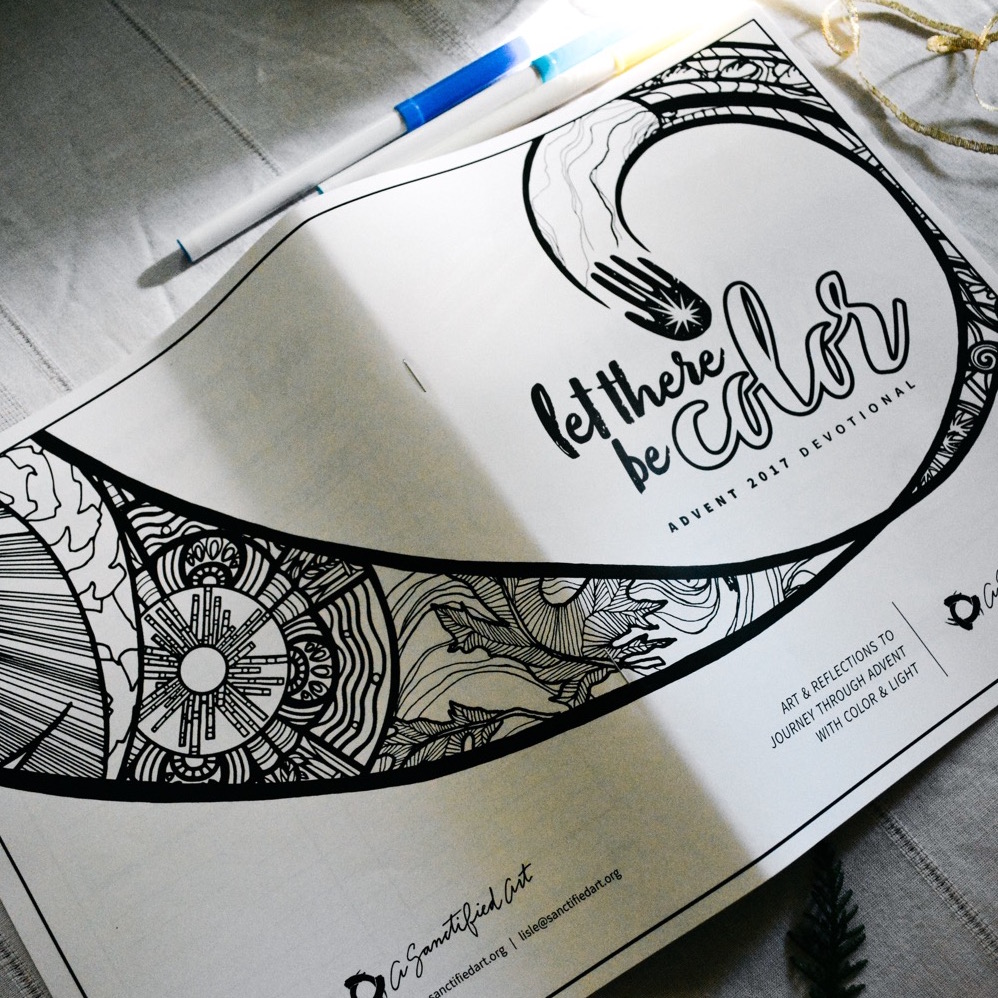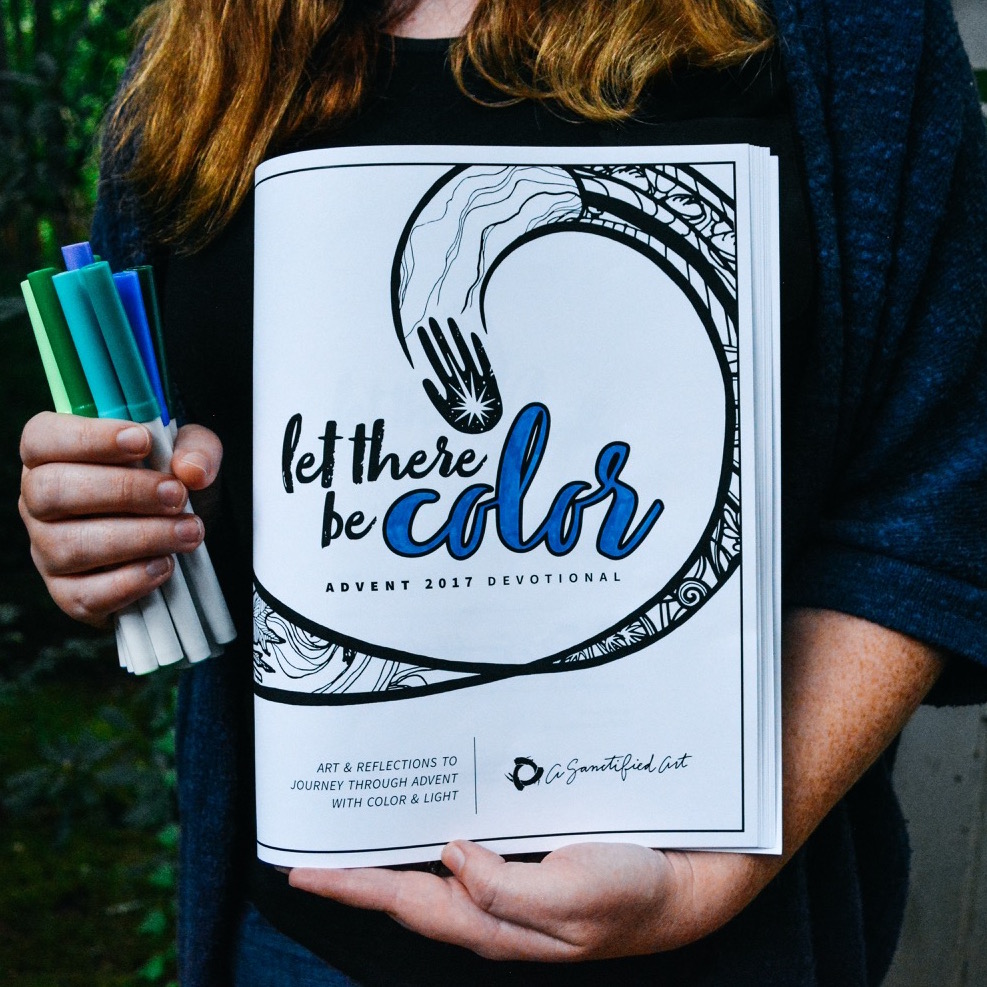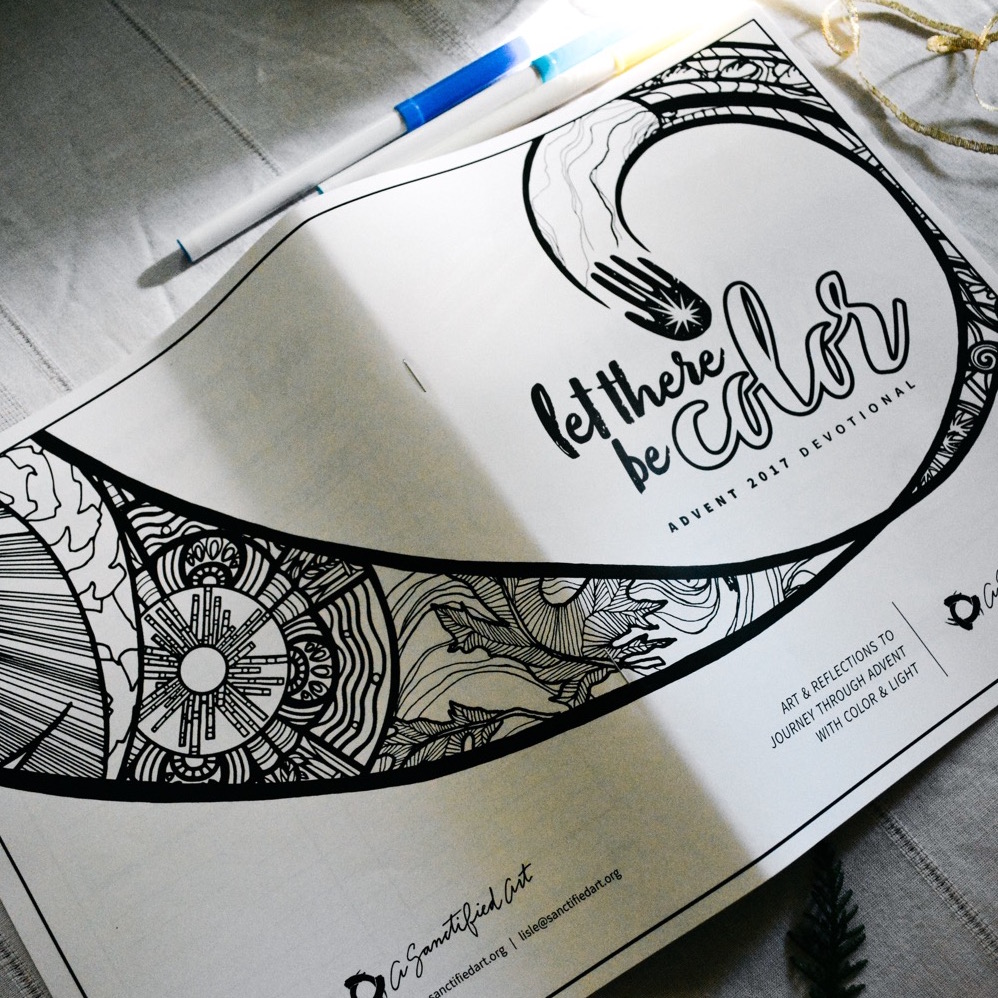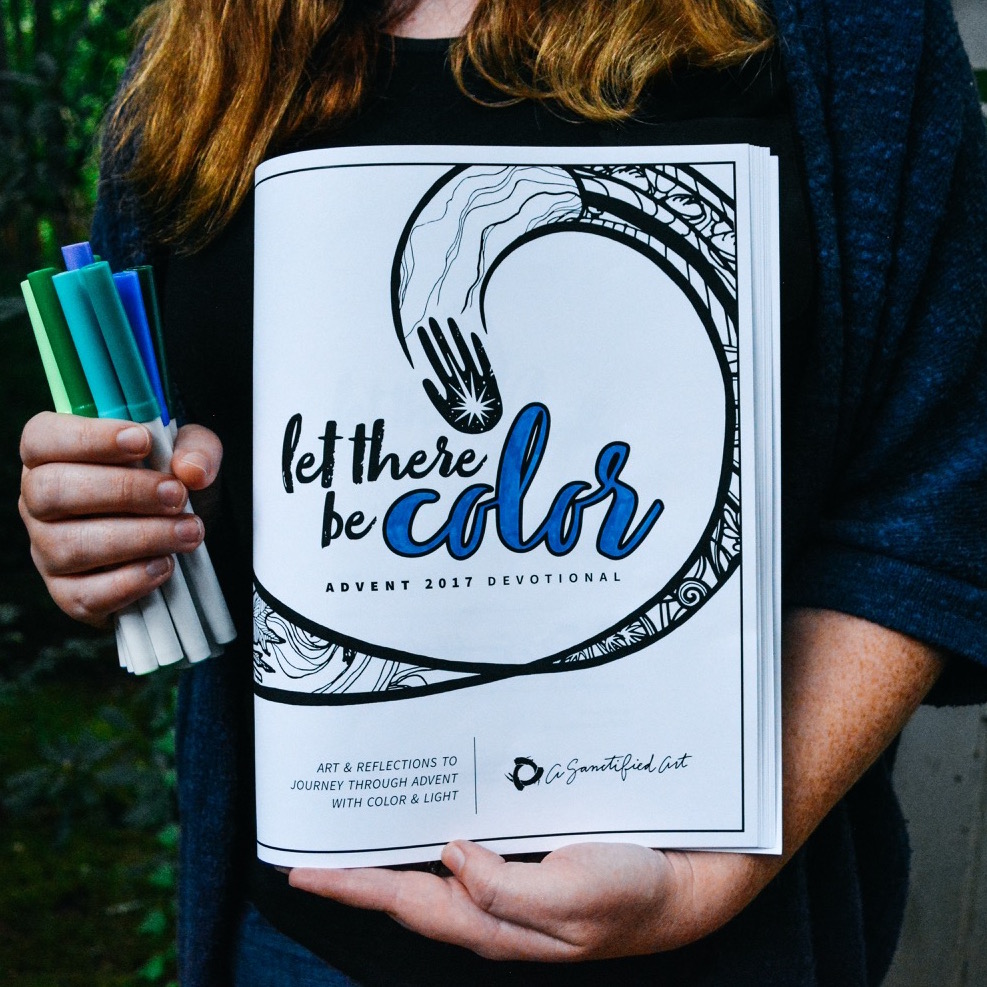 Let There Be Color Advent Devotional (2-25 Copies)
[This devo is included in our 2017 Advent Bundle of resources]
DIGITAL DOWNLOAD FOR ONE-TIME LICENSE
Journey through Advent with color and light. This 25-days-long printable coloring devotional features:
Sunday Sabbath poetry prayers (written by Sarah Are)

weekly planning pages (to blend gratitude & prayers with your to-do's)

bi-weekly journaling prompts (reflecting on where light is missing in the world and where light is breaking in)

coloring pages and artist reflections inspired by all of the lectionary texts for Advent Year B (featuring art & reflections by Lisle Gwynn Garrity, Sarah Are, Hannah Garrity, & Lauren Wright Pittman)
NEW REVISED VERSION: This file has been revised so that it no longer includes dates from 2017. All dates have been removed so that you can use this devo for any season. We encourage you to start it on the first Sunday in Advent and continue daily through the end of the year!
Download includes:
Print-ready 28-page PDF of the Let There Be Color Devotional for printing in black & white on 11 x 17 sheets of paper (pages are arranged to fold in half to become an 8.5 x 11 booklet)
One page printing guide for help printing the doc in Adobe Acrobat or Reader
Printing Info:
To offer more space for coloring, reading, and journaling, we have formatted this devo to print on 11 x 17 sheets to fold into an 8.5 x 11 booklet. Print the PDF under landscape orientation, double-sided and choose "short edge to short edge," "flip to short edge," or "head to head" for the correct layout. The PDF is arranged so that you can easily fold the pages in half, staple or bind them down the middle, and voila! You have a beautiful devotional to guide you through Advent.
If you are interested in printing this devotional for your church or community, here are printing cost estimates for printing the devo via Staples:
1 copy—$4.76
25 copies—$95.20
50 copies—$168.00
100 copies—$184.00
250 copies—$427.00
1,000 copies—$840.00
 
You Might Also Like