Draw Near Advent Devotional Shop
Draw Near Advent Devotional (100+ Copies)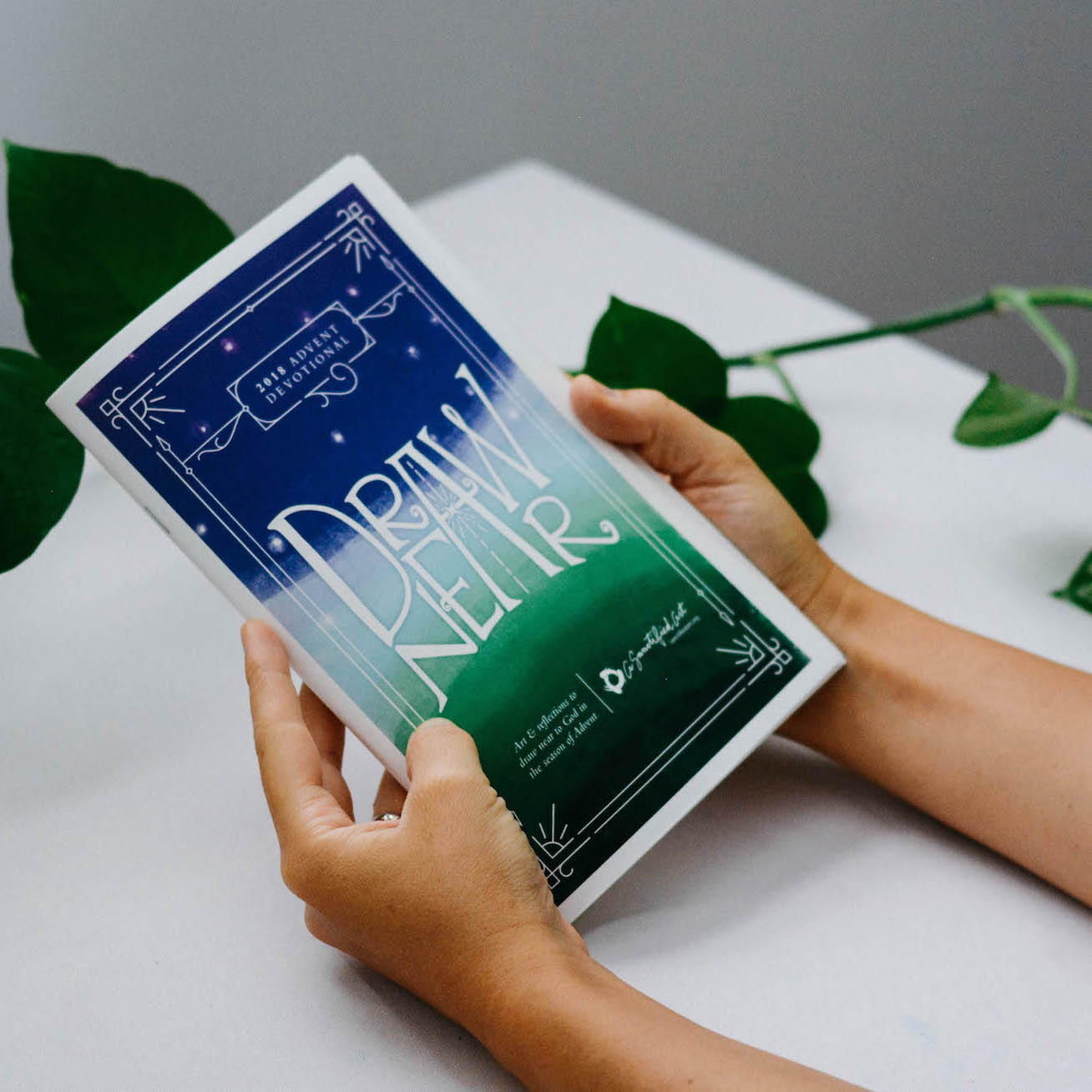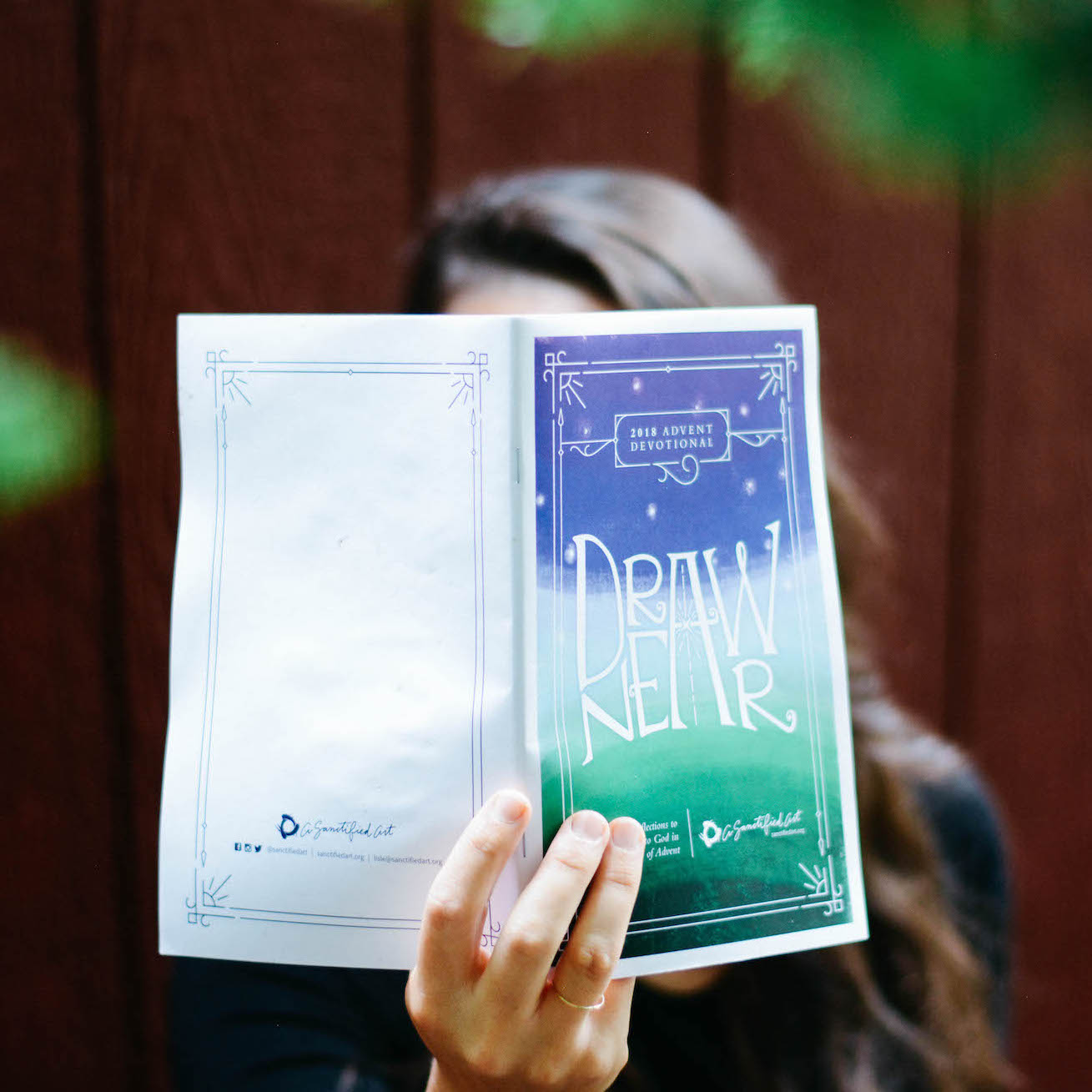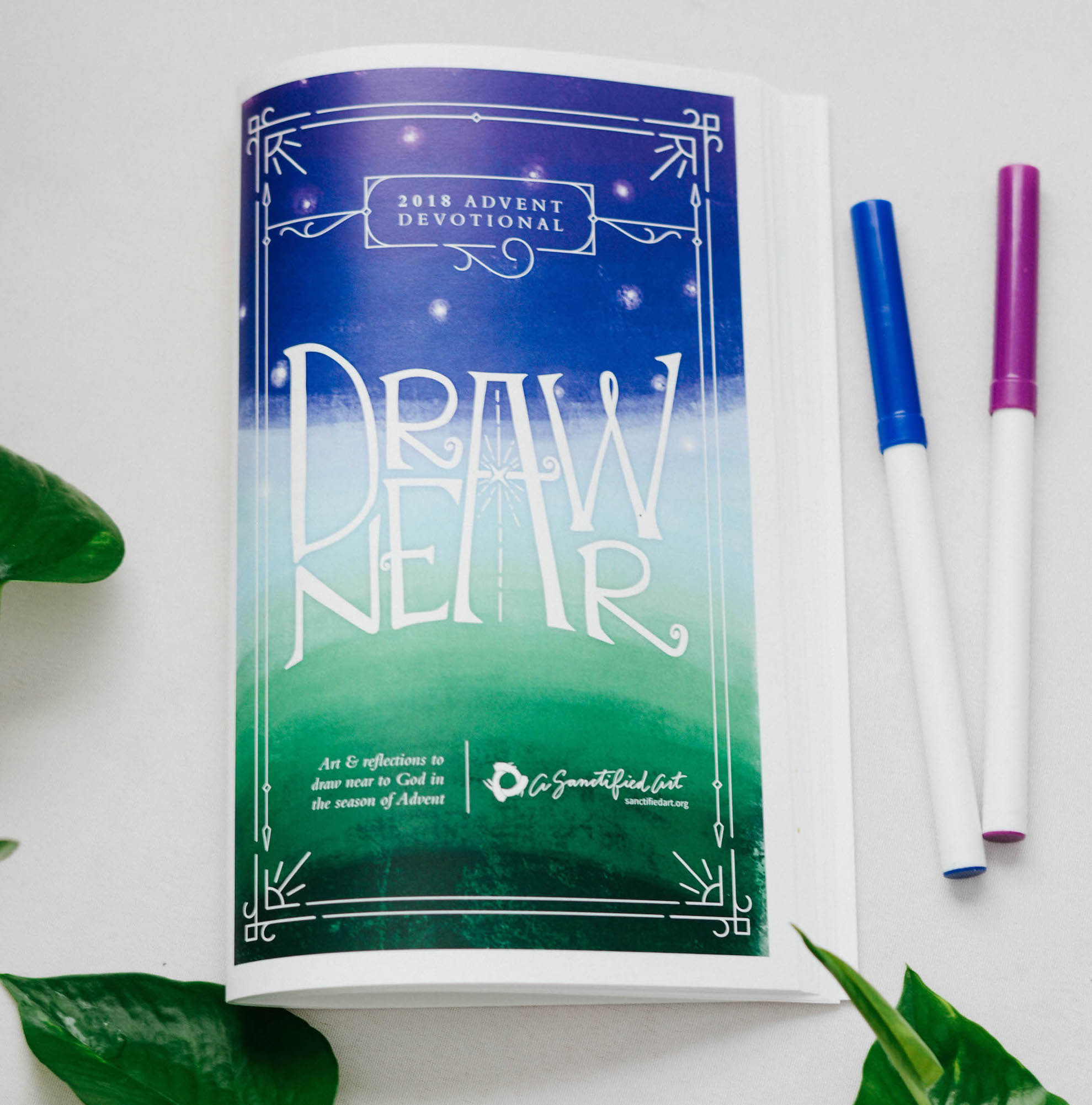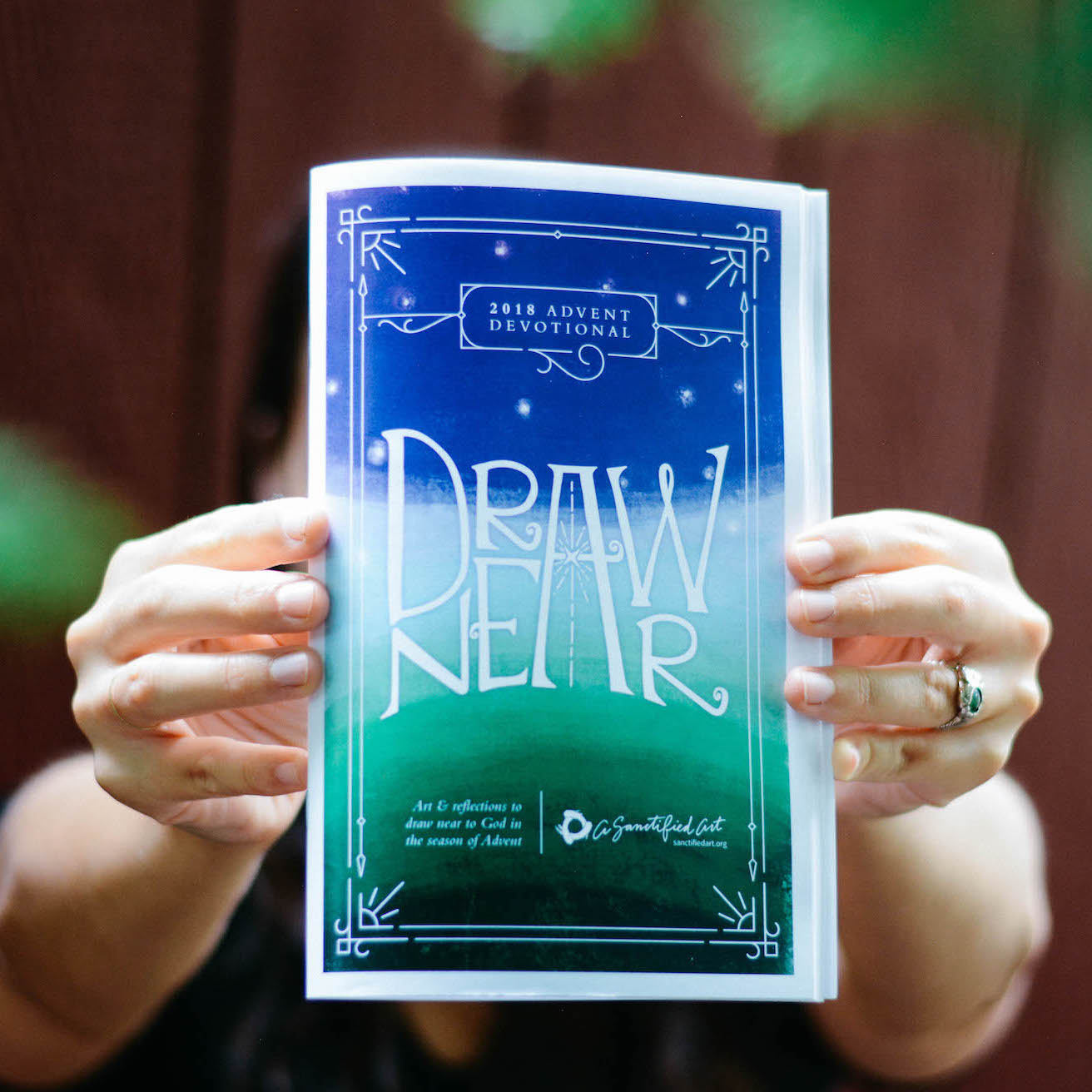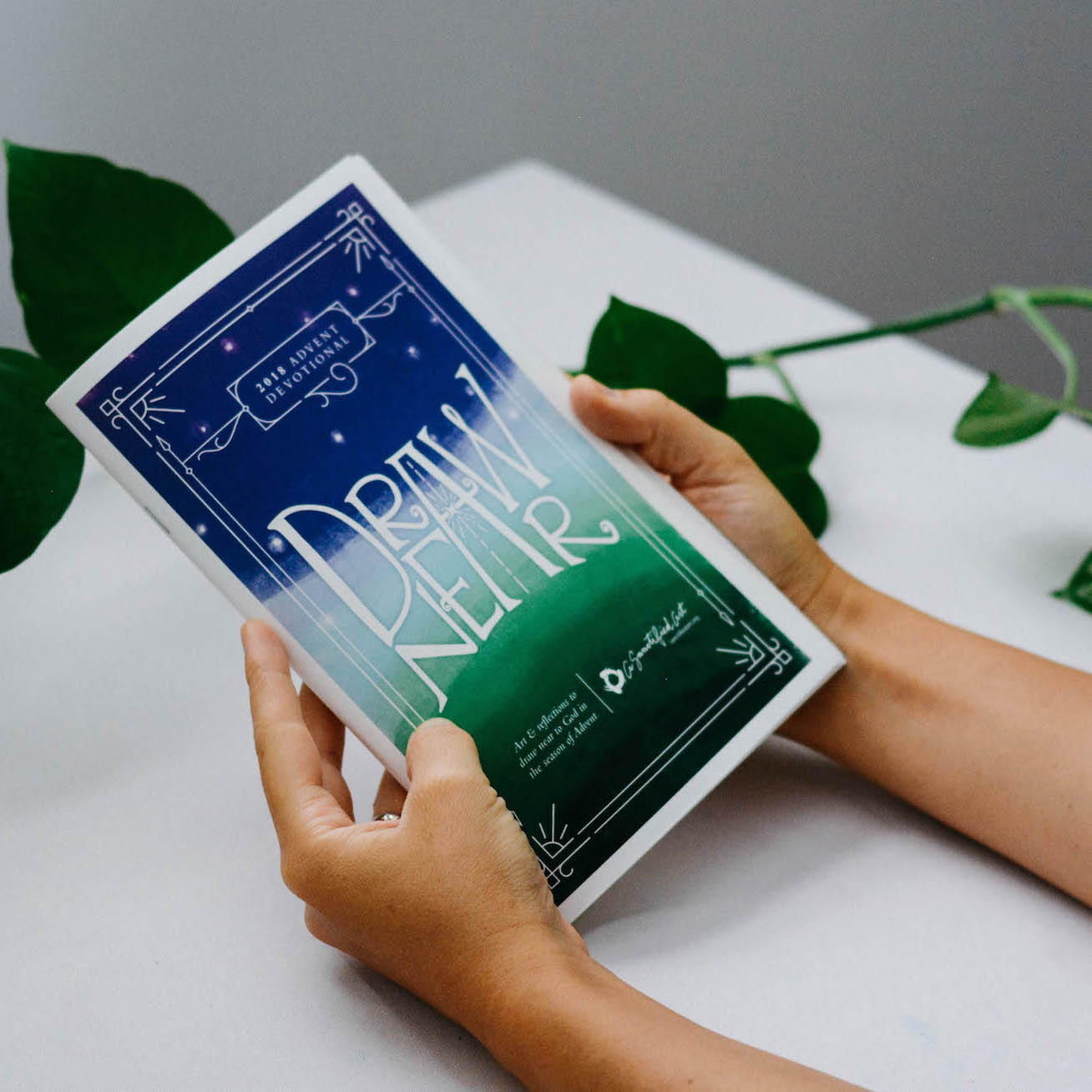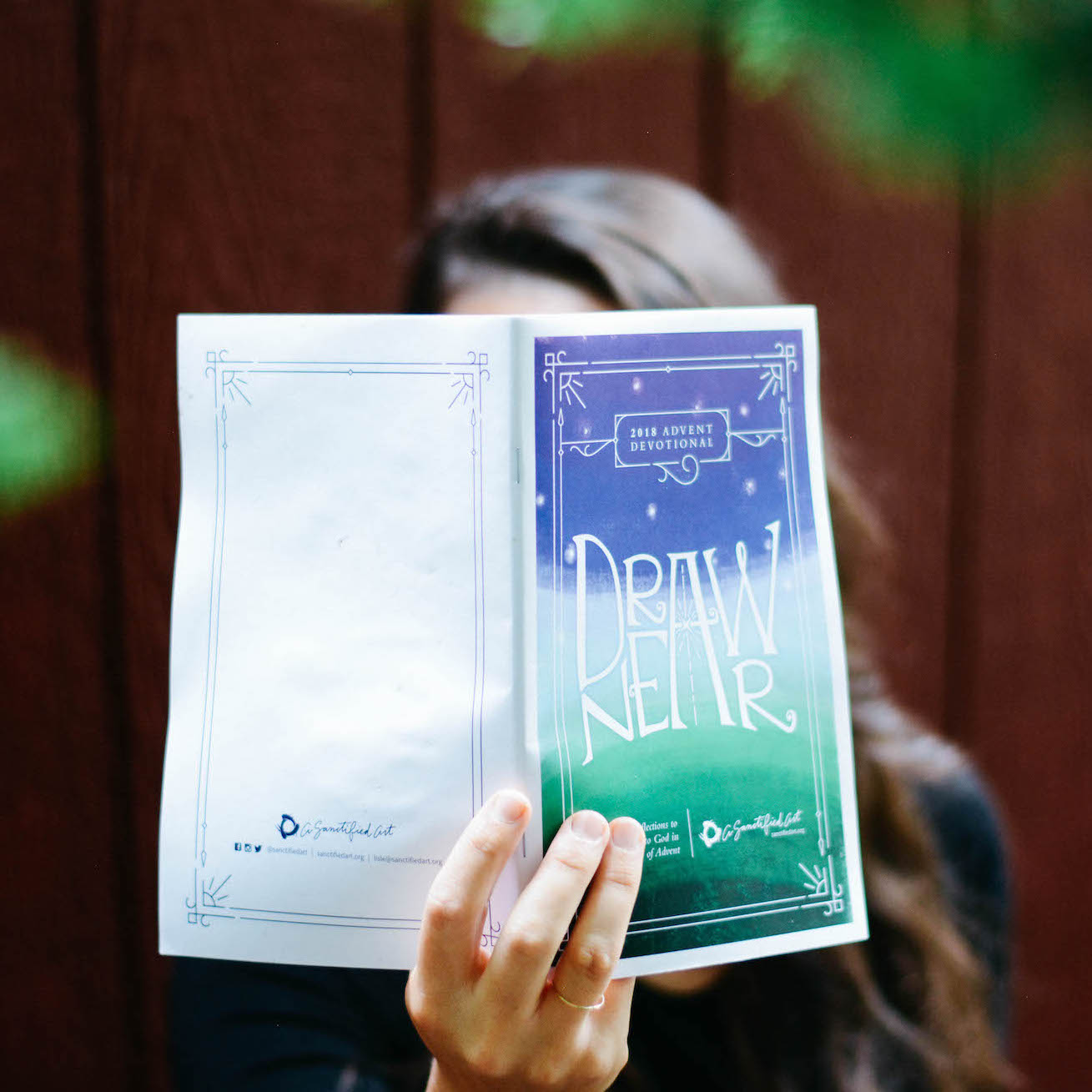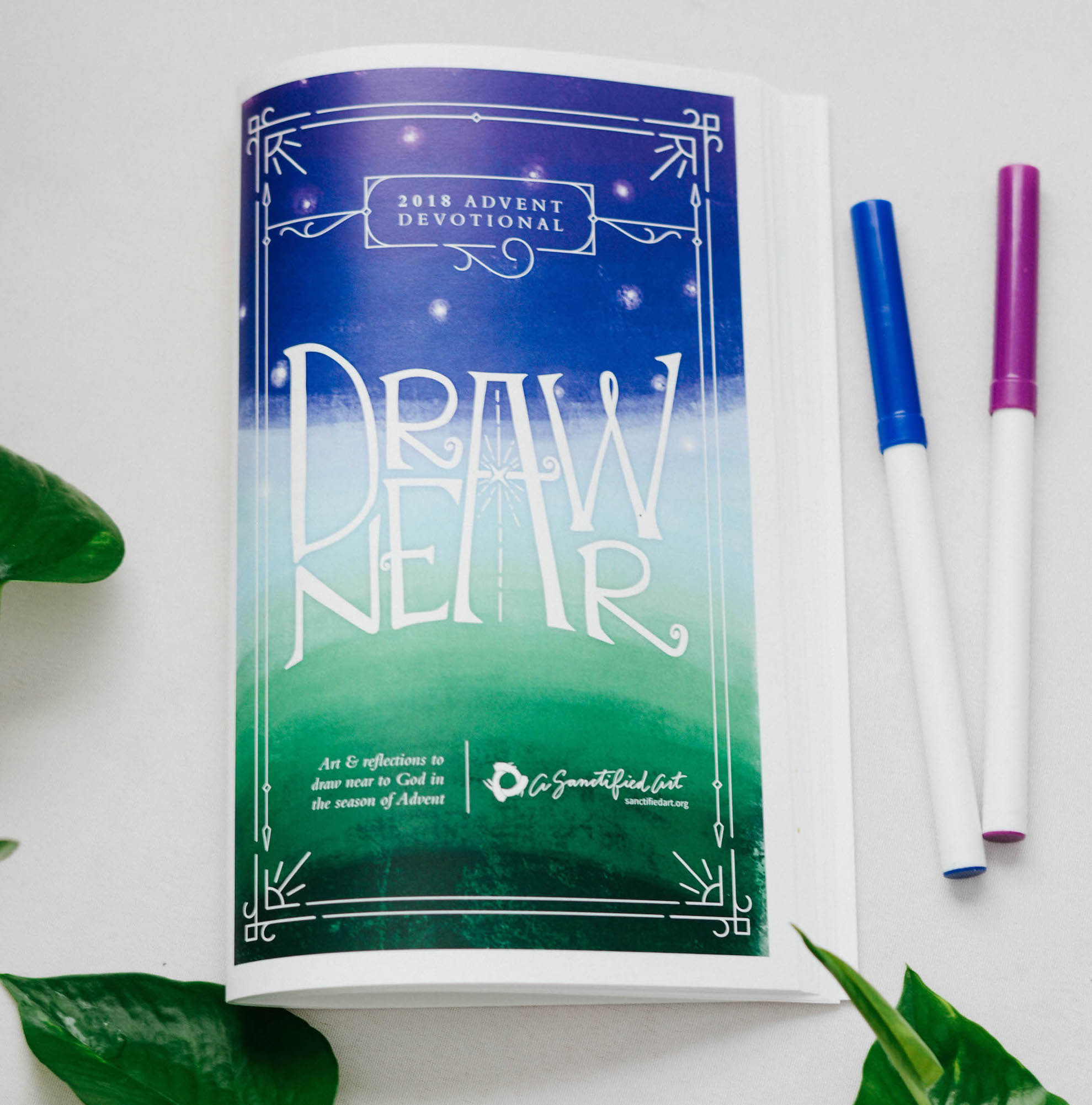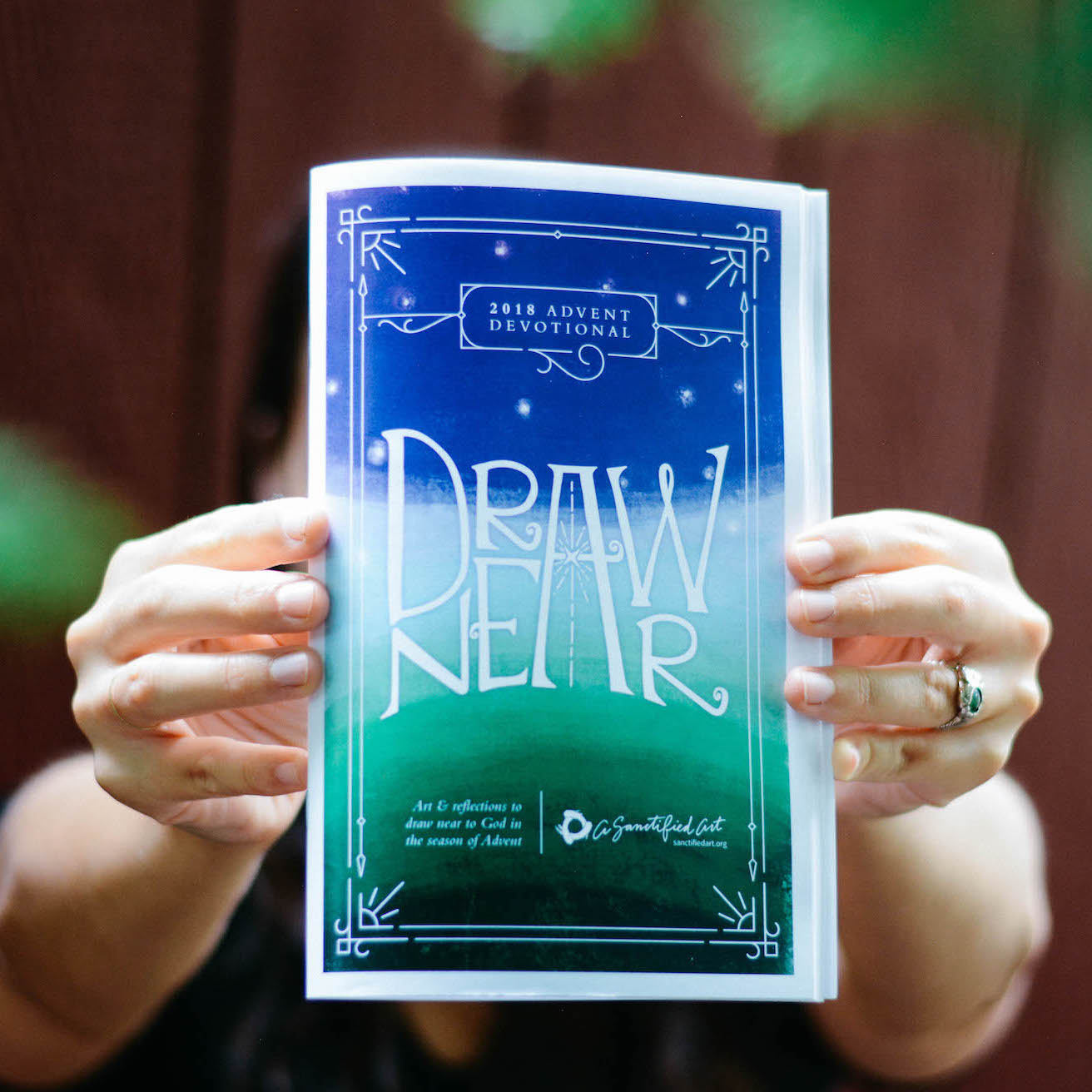 Draw Near Advent Devotional (100+ Copies)
[This devotional is one of many resources in our DRAW NEAR ADVENT BUNDLE]
DIGITAL DOWNLOAD ONLY
This Advent, let us draw near to the One who leans down to earth to beckon us closer. May this devotional be your guide as you respond to God's invitation to "Draw near."
Each day of the week in the devotional includes something different—visual meditation, written reflections, scripture, poetry prayers, journalling, active prompts, coloring pages. It's formatted for print on 8.5x11 pages to be folded in half into a 8.5x5.5 booklet for members of your community to use at home throughout the Advent season.
Devo includes scripture from the Revised Common Lectionary for Advent Year C.
Download includes (3 total files):
Print-ready 30-page PDF of the Devo for printing in color on fifteen 8.5x11 sheets of paper (pages are arranged to fold in half to become an 8.5 x 5.5 booklet)

Print-ready PDF of the Devo for printing in black & white (for those on a budget!)

One page printing guide for help printing the doc in Adobe Acrobat or Reader
Printing Info:
Print the Devo on 8.5x11 sheets to fold into an 8.5 x 5.5 booklet. Print the PDF under landscape orientation, double-sided, and choose "short edge to short edge," "flip to short edge," or "head to head" for the correct layout. The PDF is arranged so that you can easily fold the pages in half, staple or bind them down the middle, and voila! You have a beautiful devotional to guide you through Advent.
If you are interested in printing this devo for your church or community (see other licensing options below), here are printing cost estimates for printing the journal via Staples:
Estimates for Printing in color on 24lb standard white paper:
1 copy—$12.45
25 copies—$236.25
50 copies—$397.50
100 copies—$675.00
200 copies—$1,230.00
Estimates for Printing in black & white on 24lb standard white paper:
1 copy—$2.48
25 copies—$52.88
50 copies—$98.25
100 copies—$172.50
200 copies—$231.00
You Might Also Like