Poster Prints
Prints on enhanced matte poster paper, framed or unframed.
They Stood Print (Daughters of Zelophehad)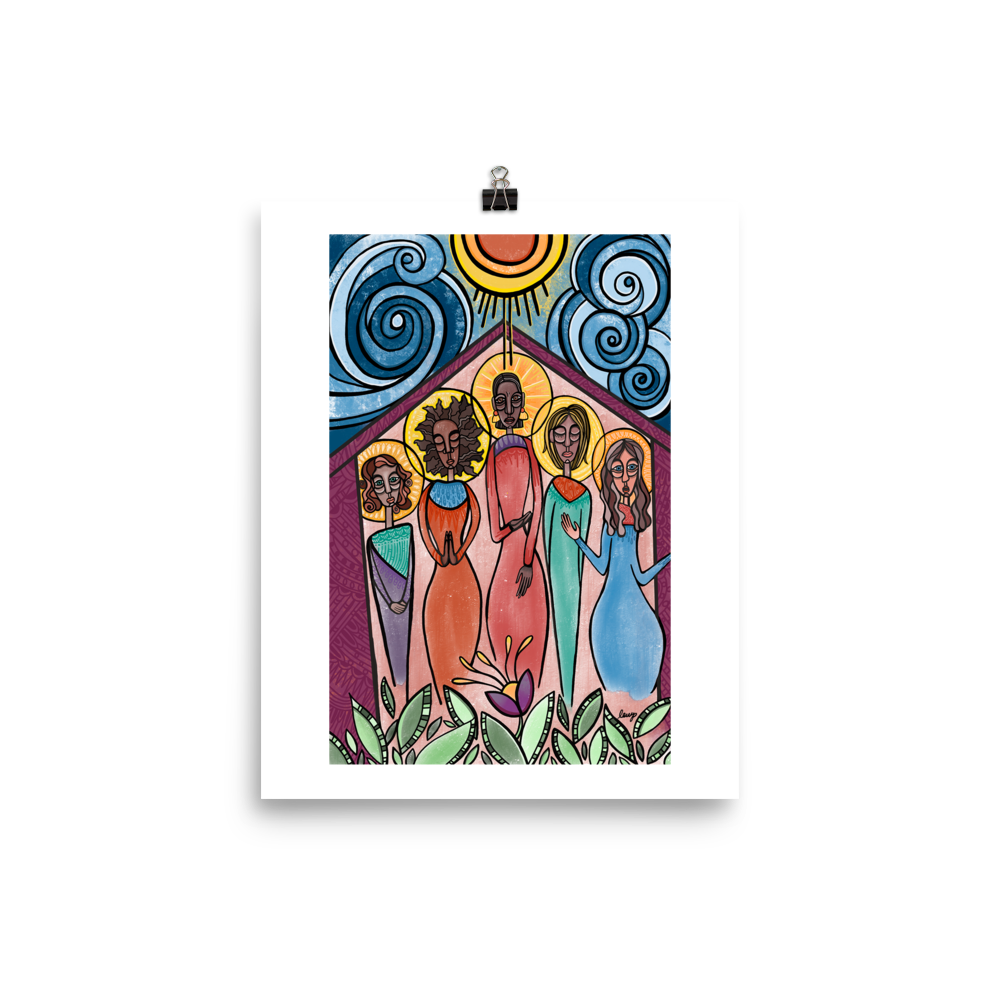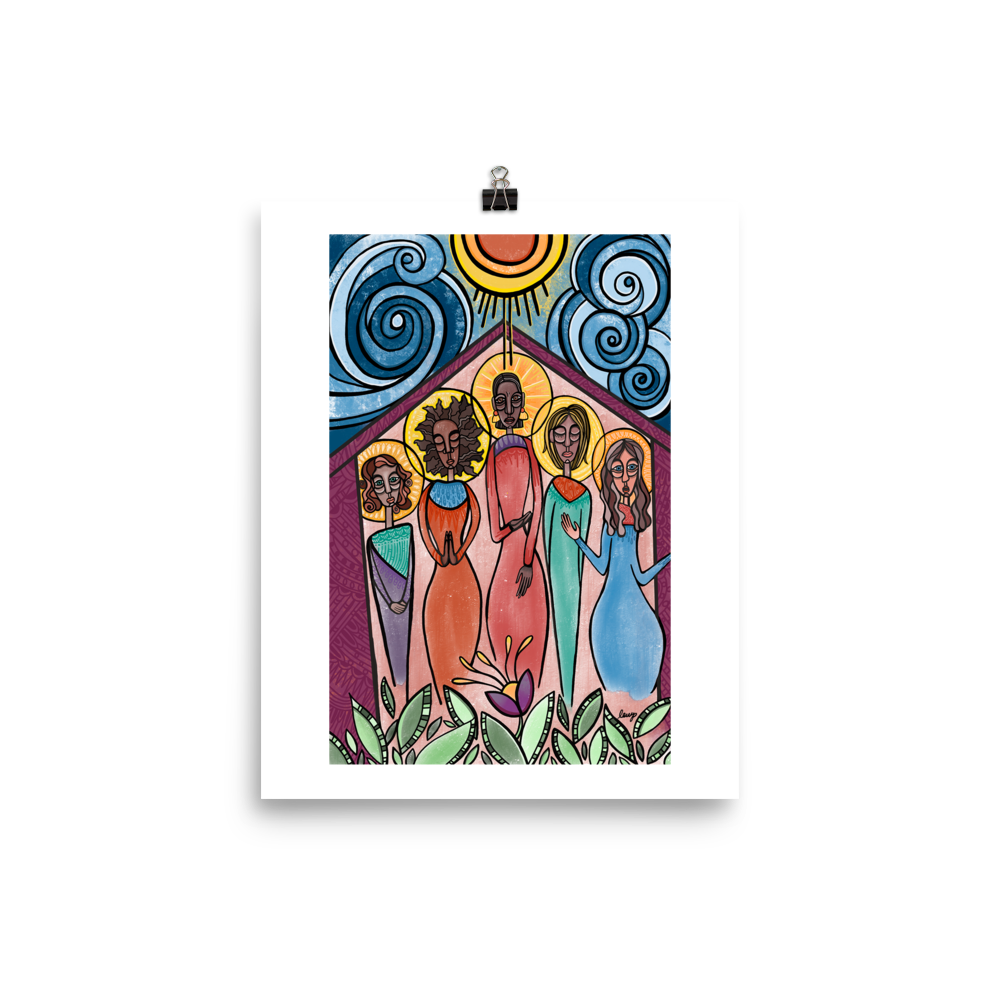 They Stood Print (Daughters of Zelophehad)
They Stood
By Lauren Wright Pittman
Inspired by Numbers 27:1-11

Museum-quality poster made on thick, durable, matte paper. Unframed artwork will arrive rolled up in a protective tube.
Framing option available.
Print Details:
Museum-quality posters made on thick, durable, matte paper.
Paper is archival and acid-free.
Unframed prints arrive rolled up in a protective tube.
Frame Details:
Alder, Semi-hardwood frame
Black in color
.75" thick
Acrylite front protector
Lightweight
Hanging hardware included
Made in the USA
From the artist:
I imagine the daughters had to fill the entire tent in order to be heard. I imagine Mahlah, Noah, Hoglah, Milcah, and Tirzah took the shape of the tent of meeting, a place where they were met by powerful men, a place of sacrifice and worship—not a place where a woman's voice was often heard. The text says the women came forward; they stood, they spoke, they questioned, and they even demanded. Any one of those actions alone is difficult for the unseen and unheard. All they wanted was to receive the inheritance of their father and to keep his name from fading. I'm sure the pain of their father's death was potent, but they needed to be recognized, valued, and seen as human beings in order to survive.
The catalyst for this moment isn't only the women's strength; it also took a man in power to listen, to open his heart, to wrestle, and to offer his grasp over this patriarchal law to God. When Moses offered up his control and dared to consider a new way, God heard the voices of these women. "They are right," God said. The old law was no longer suitable, so God made way for change. Though the laws were probably carved into stone, God shows us in this text that the law is living, breathing, adaptable, and changing. This text invites us to come forward, to stand, to speak, to question, and to demand change when we experience injustice. When the powers in place don't budge, that is not the end of the story. When you personally aren't experiencing injustice, that does not mean you should bask in your comfort. For those whose voices are less valued, for those who go unseen, for those who have fought a long and continuing fight, we must breathe life into those old, tired, worn-out laws. In this image, the winds of change, the breath of God, surrounds the tent of meeting and the voice of God descends on these women, hearing their cry. New life sprouts from the ground as the law is heard afresh.
—Lauren Wright Pittman
You Might Also Like