Poster Prints
Prints on enhanced matte poster paper, framed or unframed.
She Said No Print (Shiphrah & Puah)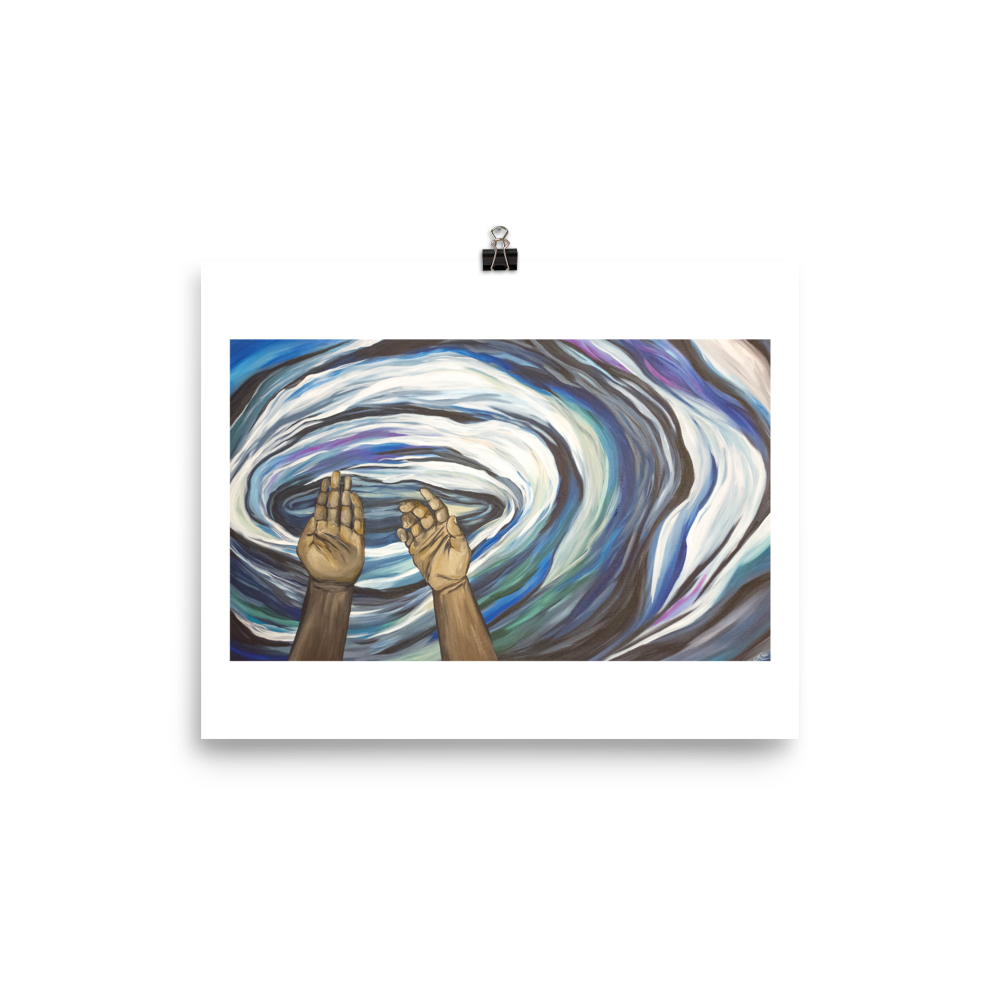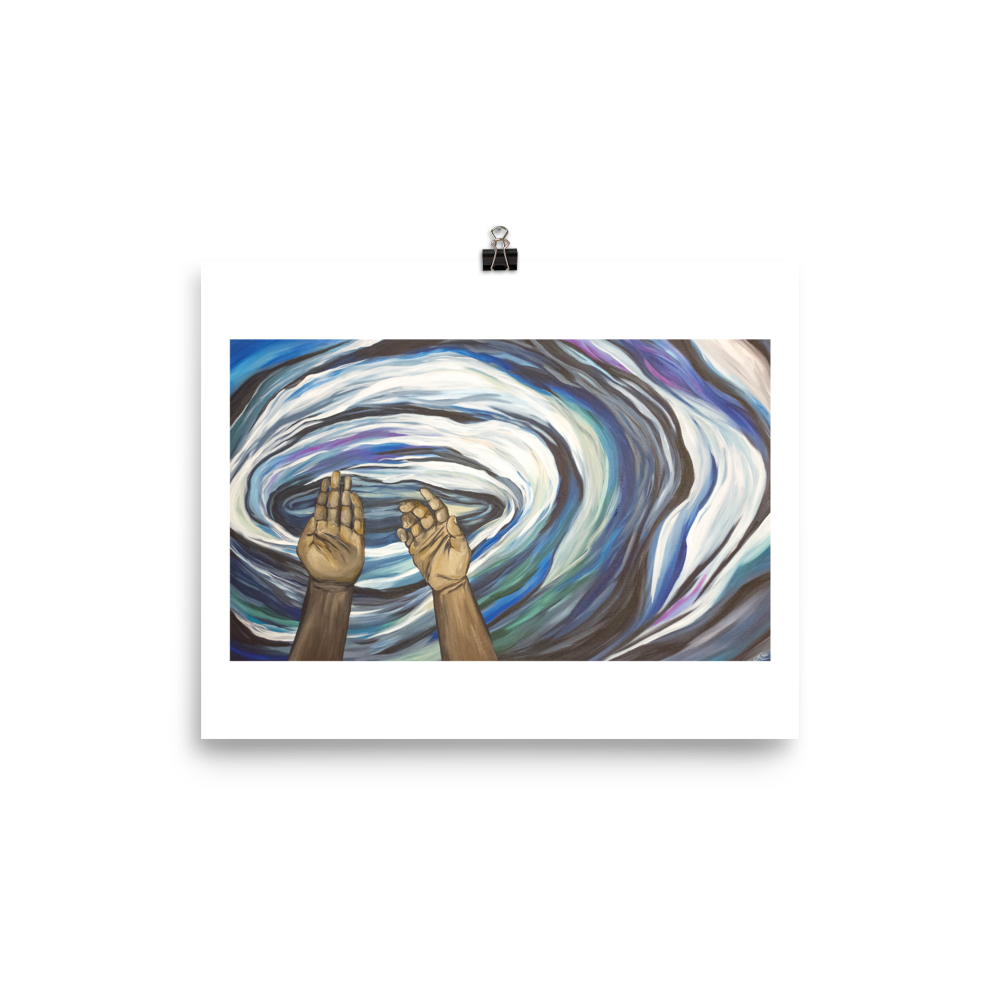 She Said No Print (Shiphrah & Puah)
They Said No
Inspired by Exodus 1:8-22
By Lisle Gwynn Garrity

Museum-quality poster made on thick, durable, matte paper. Unframed artwork will arrive rolled up in a protective tube.
Framing option available.
Print Details:
Museum-quality posters made on thick, durable, matte paper.
Paper is archival and acid-free.
Unframed prints arrive rolled up in a protective tube.
Frame Details:
Alder, Semi-hardwood frame
Black in color
.75" thick
Acrylite front protector
Lightweight
Hanging hardware included
Made in the USA
From the artist:
Pharaoh's plan is a clever one. In an attempt to obliterate the Hebrews, he enlists midwives to pull a quick-handed maneuver by smothering any Hebrew baby boys seconds after birth so that their mothers will believe they are stillborn. The more this happens, the more the Hebrew people will believe that their fertility—their life-force—is diminished. Progeny was everything, for the ability to procreate determined the survival, legacy, and strength of a tribe. Pharaoh doesn't just want them dead, he wants to eradicate their identity, their resilience.
But, instead, two gutsy women throw a wrench in his plans. Shiphrah and Puah are the only women in this story to be named, which we know is a rarity in scripture, so when it happens, it's as if the author is flashing blinking lights on the page that say, "Pay attention to them!" What we see is the first known instance of civil disobedience in recorded history. They say no.
These midwives, these lowest-of-the-low-status-women who likely had no husbands, who were simply glorified servants, who, themselves, may have been deemed infertile and therefore useless to a family system, risk everything to say no.
Through this simple but mighty act, they change the course of history so that, many, many years later, another baby boy born into a dark world of genocide might also survive and flourish and grow up to redeem the world.
In this painting, these hands represent the women's resistance. They are the hands that said no to a power-hungry ruler but yes to a God of justice—to a God who transforms a story of massacre into one of liberation. The impact of their actions, like the waters of the Nile, ripples out far beyond them.
—Lisle Gwynn Garrity
You Might Also Like