Poster Prints
Prints on enhanced matte poster paper, framed or unframed.
Peace Without Your Walls Print (Psalm 122)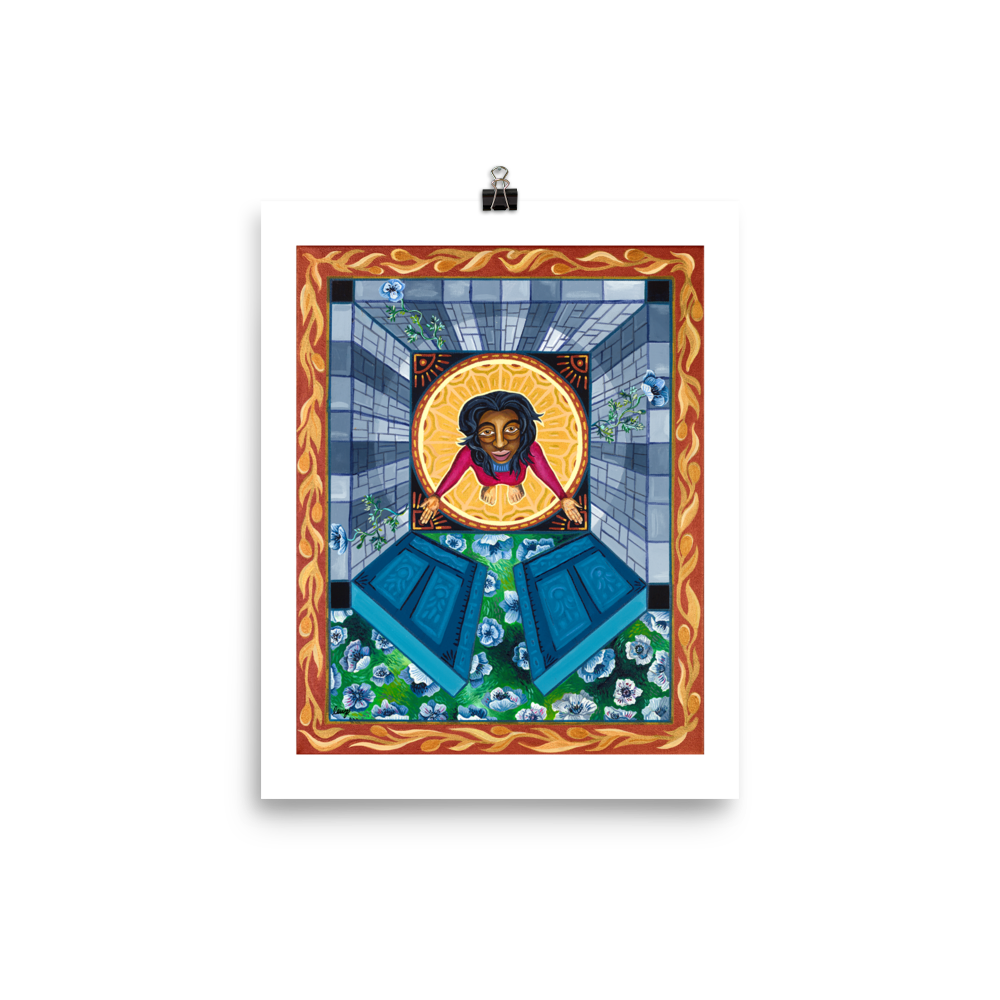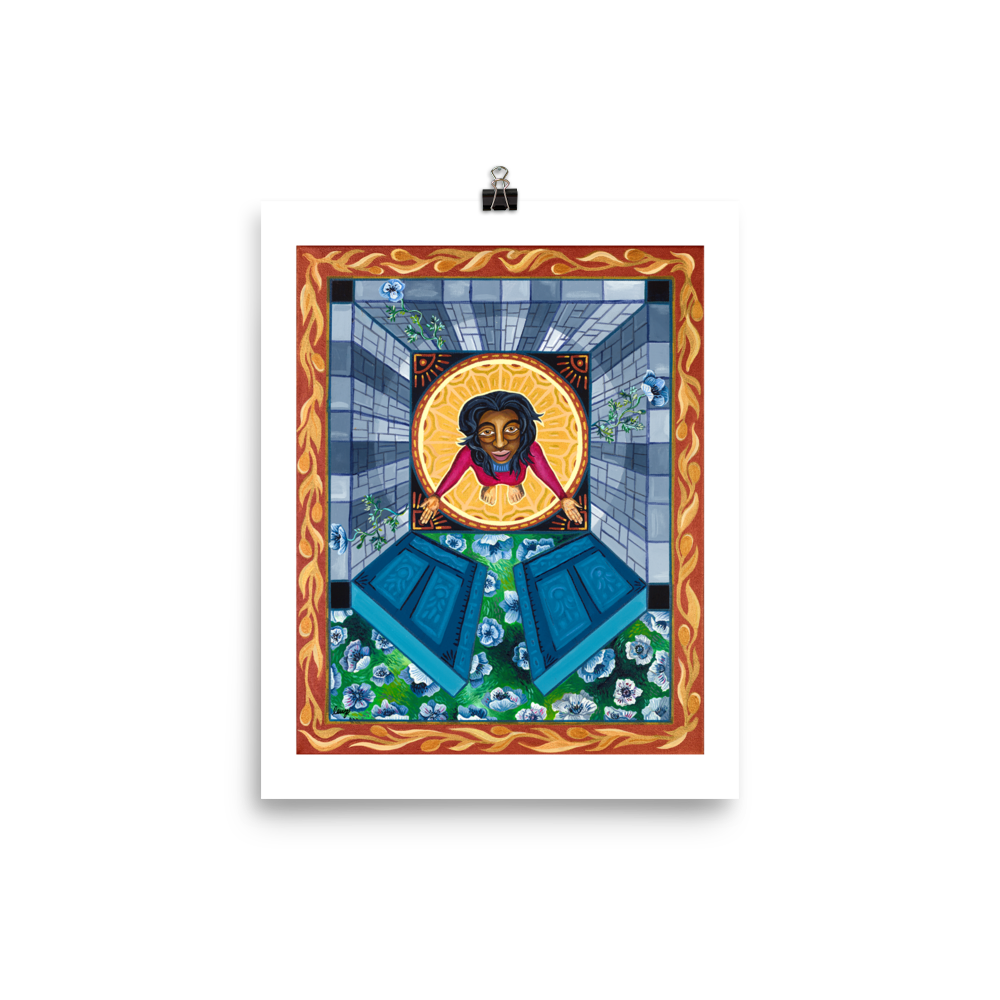 Peace Without Your Walls Print (Psalm 122)
Peace Without Your Walls
By Lauren Wright Pittman
Inspired by Psalm 122
Museum-quality poster made on thick, durable, matte paper. Unframed artwork will arrive rolled up in a protective tube.
Framing option available.
Print Details:
Museum-quality posters made on thick, durable, matte paper.

Paper is archival and acid-free.

Unframed prints arrive rolled up in a protective tube.
Frame Details:
Alder, Semi-hardwood frame

Black in color

.75" thick

Acrylite front protector

Lightweight

Hanging hardware included

Made in the USA
From the Artist:
We all desire peace and security for ourselves, our families, and our communities. It seems, however, we often disagree about how to achieve peace and security, and about who is deserving of such well-being. Often, those who have realized even a baseline sense of peace and security quickly forget what it was like to be without. Fear creeps in and we separate ourselves with walls and isolate ourselves within towers. We worship and exist with people like us because it feels safe. We hoard peace and security as though they are finite resources, and elevate our own peace and security above that of other nations. We pray for ourselves, even if our answered prayers result in our neighbor's harm. This self-focused, defensive ideology is becoming increasingly pervasive in the United States, and it's finding strongholds in other countries too. Powerful people appeal to this inward-turning gaze, stoking fears and encouraging division.
This text celebrates refuge. As we know well from the news and the growing volatility at our borders, there are many who have become refugees—those seeking security and peace—while those within their walls and towers seek the good of themselves.
When I began to paint this piece, I kept wondering how walls and peace can coexist, but if I'm honest, if true shalom were to be realized, there would be no need for walls or towers. For me, peace looks like open doors leading out of the confinement of stone walls and into a field of poppies. For me, peace looks like flowers scaling walls, weakening the strength of stone foundations, and over time, bringing the barriers down. Peace looks like open arms—open to the difficult work of welcoming peace, and open to receiving the boundless gifts of a truly peaceful world.
—Lauren Wright Pittman
You Might Also Like