Poster Prints
Prints on enhanced matte poster paper, framed or unframed.
Grieving Thomas Print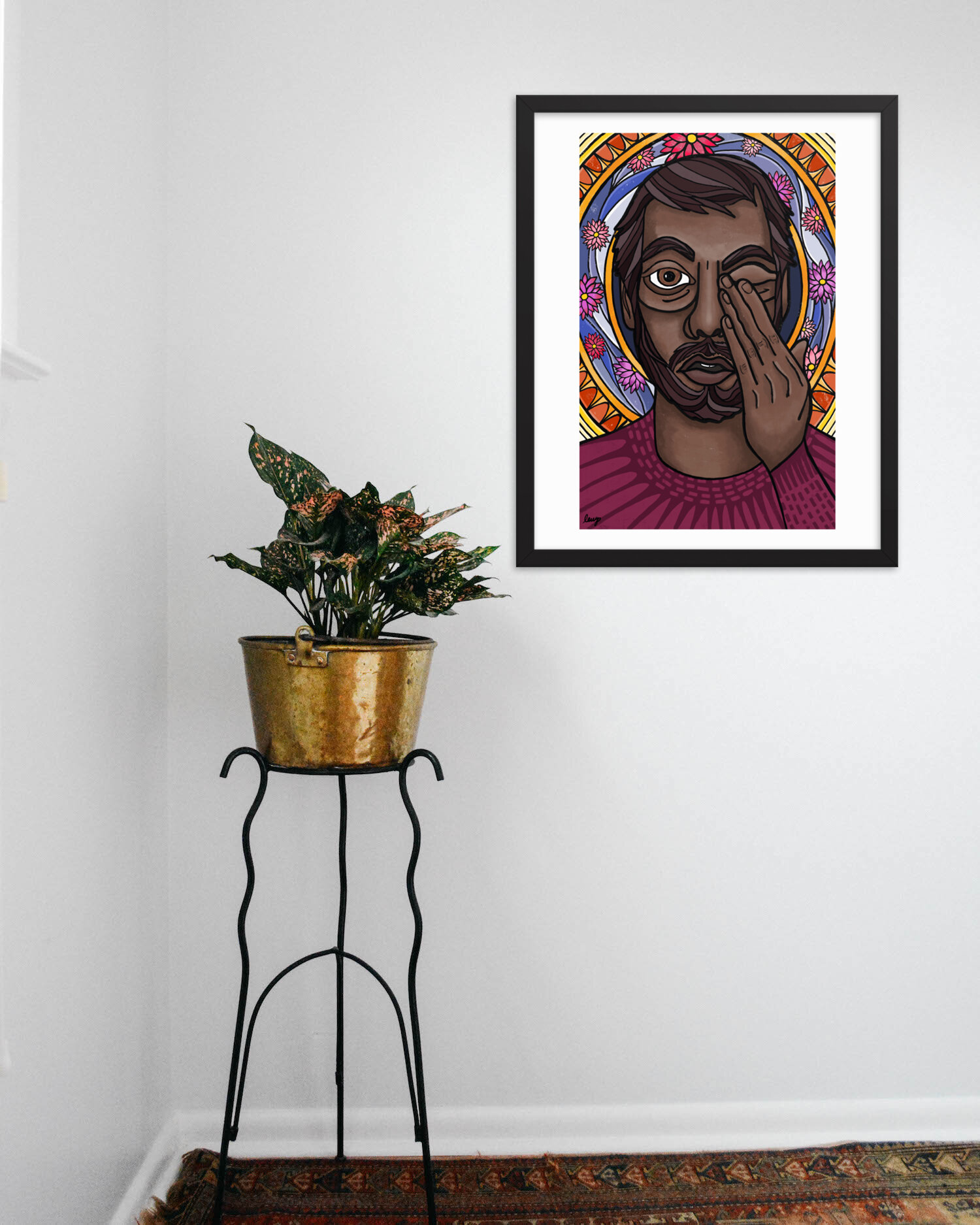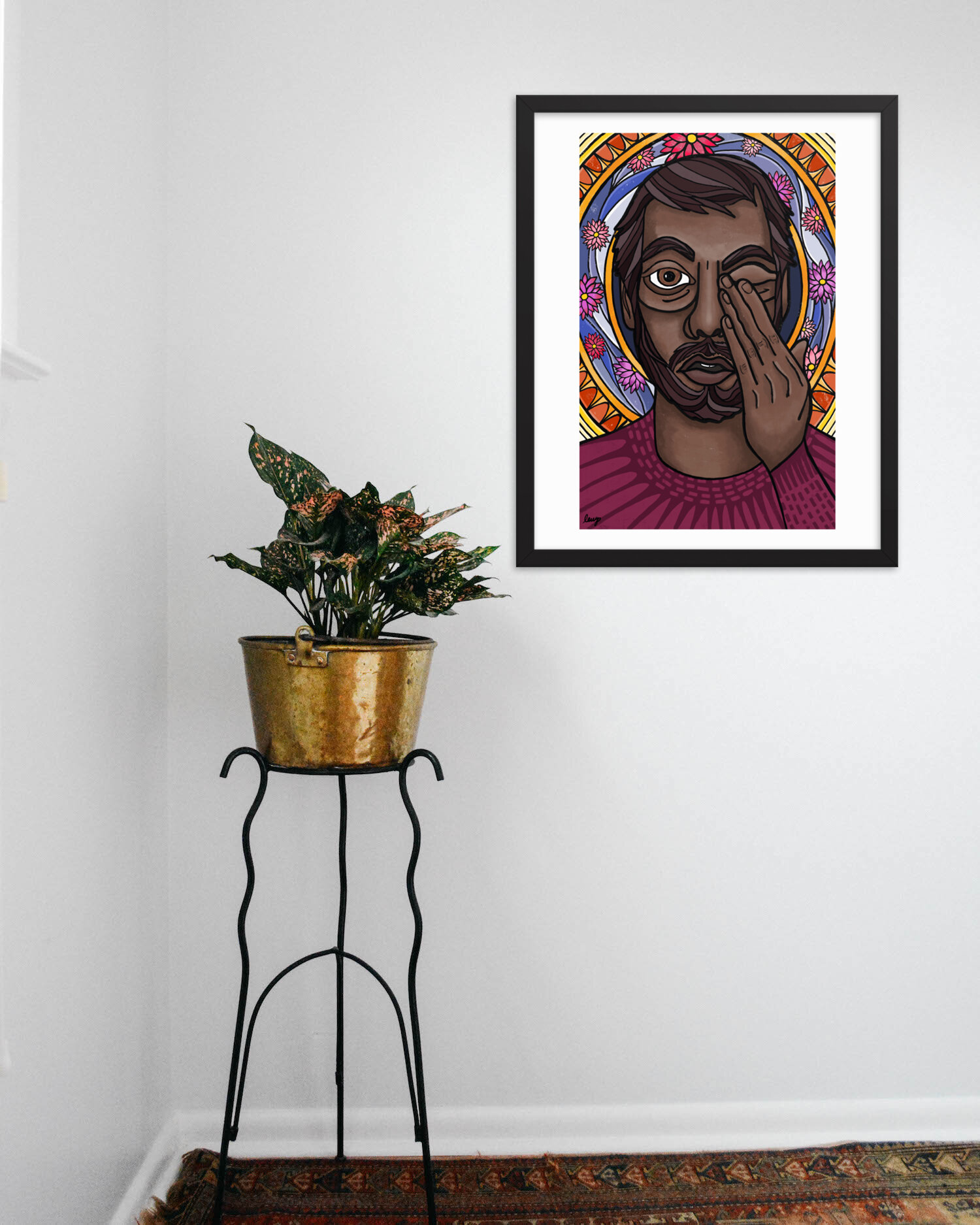 Grieving Thomas Print
Grieving Thomas
Inspired by John 20:19-29
By Lauren Wright Pittman
Museum-quality poster made on thick, durable, matte paper. Unframed artwork will arrive rolled up in a protective tube.
Framing option available.
Print Details:
Museum-quality posters made on thick, durable, matte paper.

Paper is archival and acid-free.

Unframed prints arrive rolled up in a protective tube.
Frame Details:
Alder, Semi-hardwood frame

Black in color

.75" thick

Acrylite front protector

Lightweight

Hanging hardware included

Made in the USA
From the Artist:
"When the unimaginable happens, we can find ourselves drowning in doubt. We flail, reaching for something to bolster our faith in a sovereign, living God. Here we see Thomas needing tangibility: "Unless I see the mark of the nails in his hands, put my finger in the mark of the nails and my hand in his side, I will not believe." Thomas has just experienced the death of his teacher, close companion, and the long-awaited Messiah. Reeling in grief, Thomas needs a buoy to keep him afloat. Jesus offers Thomas peace, meeting him where he is instead of offering condemnation or a condescending nickname. He welcomes Thomas to do what he needs to find footing, but we aren't told that Thomas actually acts upon the invitation. Instead, he says, "My Lord and my God!" Thomas is separated from Christ in death and all he asks is to be close to him again. Instead of poking Christ's wounds in doubt, he reclaims relationship with Jesus.
When I visited India, I learned of "St. Thomas Christians." It is said that during Thomas' extensive travels he began several churches in Southern India. To this day people proudly identify with his name. These Indian Christians do not define Thomas by his doubt; they define their own faith by his ministry. They know Christ because of Thomas. Thomas moved forward from that place of doubt, and his impact stretched to the far southern tip of India.
I chose to depict Thomas rubbing his eyes as he awakens from his grief to the reality that Christ has not left him. Lotus flowers (a symbol for India) swirl around his head in the waters that image the depth of his mourning. His ministry blooms out of this raw, authentic moment of appropriate doubt. "
—Lauren Wright Pittman
You Might Also Like