Poster Prints
Prints on enhanced matte poster paper, framed or unframed.
Draw Near Print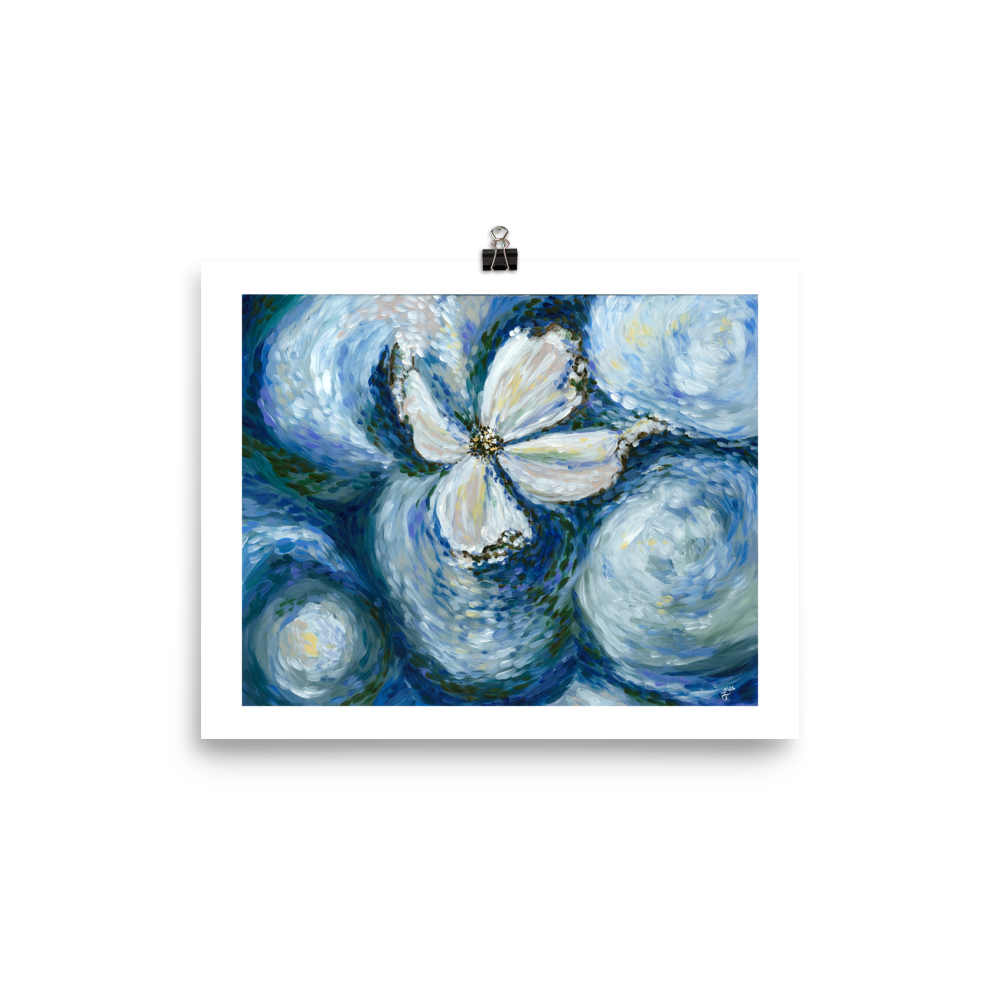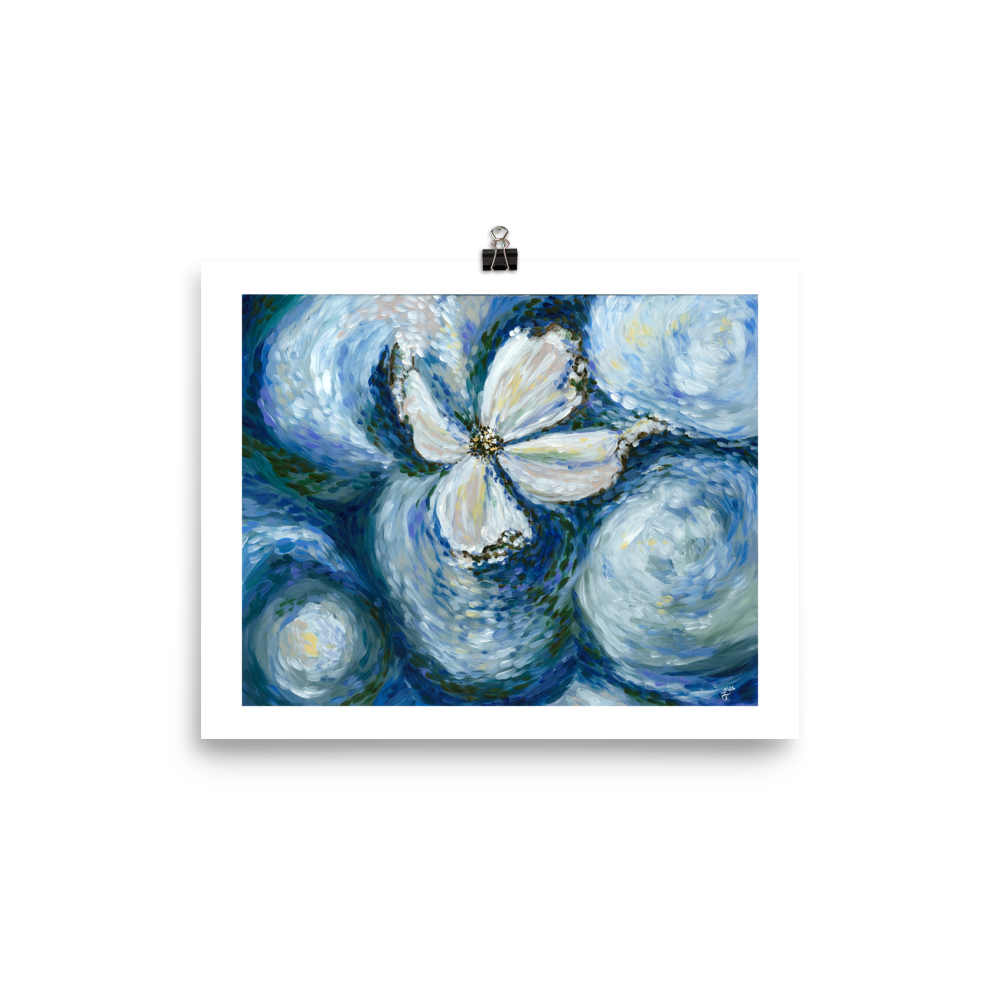 Draw Near Print
Draw Near
By Lisle Gwynn Garrity

Museum-quality poster made on thick, durable, matte paper. Unframed artwork will arrive rolled up in a protective tube.
Framing option available.
Print Details:
Museum-quality posters made on thick, durable, matte paper.

Paper is archival and acid-free.

Unframed prints arrive rolled up in a protective tube.
Frame Details:
Alder, Semi-hardwood frame

Black in color

.75" thick

Acrylite front protector

Lightweight

Hanging hardware included

Made in the USA
From the artist:
Featured in our Draw Near Film
"When I first read Sarah's words, I remembered a photograph I had taken in the spring when the bounty of the earth was spilling out from underneath the hard shell of winter. The dogwoods, the irises, the leaf buds—everything was peeling open. One morning, I ventured outside, determined to capture some of the life bursting forth around me. I experimented with macro shots and blurred backgrounds, aiming to freeze frame the stunning details saturating my front yard.
Sarah's imagery of flowers straightening their spines toward the light reminded me of one photo in particular, of a dogwood buoyed by the early morning sun. I began this painting loosely referencing my photograph, not exactly sure where my paint brush would lead me. The flower soon became a bit anthropomorphic, its petals like arms reaching to the sky. As the painting progressed, the background started to swallow the flower and I realized that it could not be simple and subdued—the background, the light, was an active element in the composition. The light, rich with texture and color, embraces the flower just as much as the flower curves up toward the light.
Perhaps drawing near to God doesn't require pained reaching and tireless effort; perhaps it requires simply resting, wholly leaning into the places where God has already met us."
—Lisle Gwynn Garrity
You Might Also Like