Poster Prints
Prints on enhanced matte poster paper, framed or unframed.
When They Fall Print (Eutychus)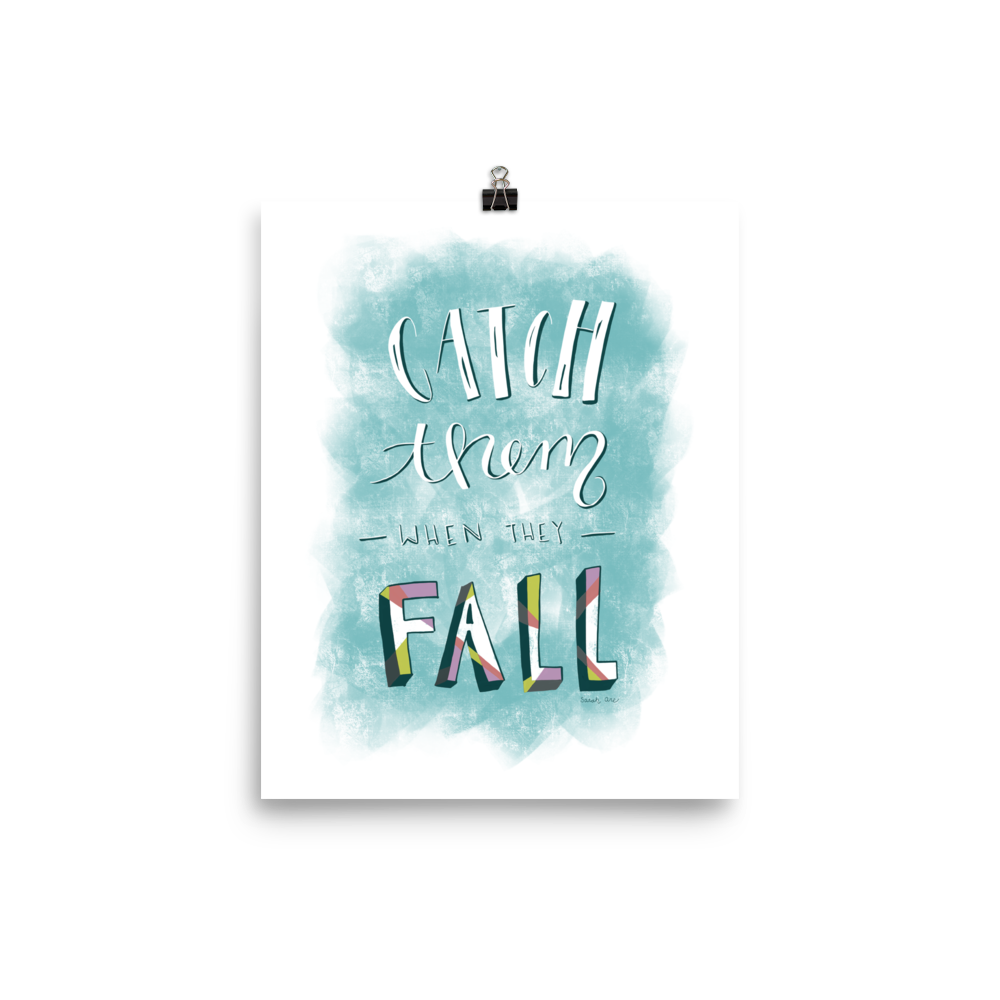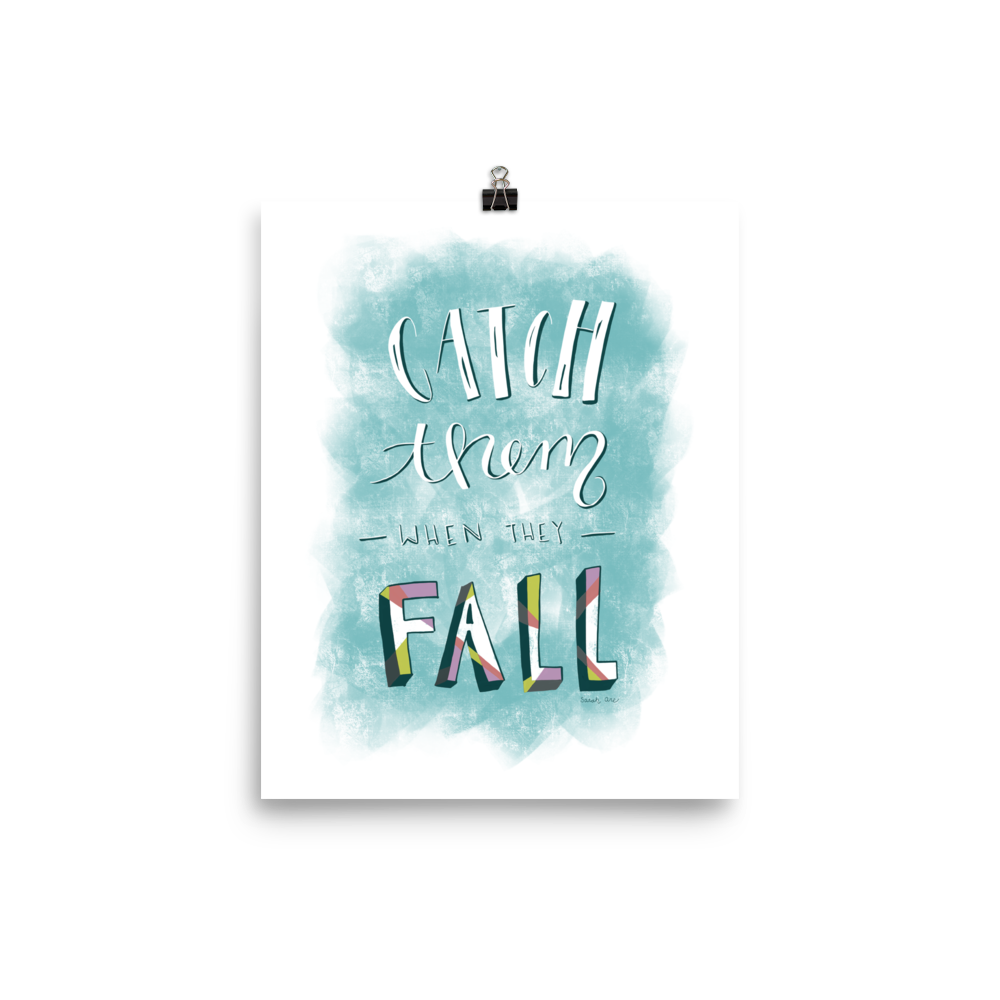 When They Fall Print (Eutychus)
When They Fall
By Sarah Are
Inspired by Acts 20:1-12

Museum-quality poster made on thick, durable, matte paper. Unframed artwork will arrive rolled up in a protective tube.
Framing option available.
Print Details:
Museum-quality posters made on thick, durable, matte paper.
Paper is archival and acid-free.
Unframed prints arrive rolled up in a protective tube.
Frame Details:
Alder, Semi-hardwood frame
Black in color
.75" thick
Acrylite front protector
Lightweight
Hanging hardware included
Made in the USA
From the artist:
Once upon a time, there was a pastor who preached so long that a young man fell asleep, then fell out the window of the church, and died. It sounds like a bad joke, right? It's not. Read Acts 20.
Eutychus was a kid, a teenager. He was at church, listening to Paul preach for hours on end when he fell asleep and tumbled out of the window. He landed in the street below and was found dead.
It's a tragic story, but fortunately for Eutychus, Paul ran down to the street, kneeled over his broken body, and revived the young man, bringing him back to life and back into the fold of the church.
Eutychus is a passive character in this story. However, his story is not unique because Eutychus is certainly not the only young person or individual who has fallen out of the church since the time Jesus walked this earth.
How many people are falling away from church, and when they do, are we kneeling in the street with them when things get hard? Are we carrying them back into the house to feed them and celebrate their life? Are we acknowledging how hard religion can be? Are we changing our traditions so that people with different mental and physical needs can connect to God?
When members get divorced, do we ignore it, or do we kneel in the street and cry with them? When our young people come out, do we celebrate them, or do we leave them sitting on the window sill alone, hoping they'll find God without us? When young adults say they can make a bigger impact in this world working for a non-profit rather than going to church, do we invite them to preach, or do we lull them to sleep, hoping they'll remain quiet?
May this story of Eutychus' valuable life remind us that people do fall, and when they do, we as a church are called to either catch them or fall with them.
—Sarah Are
You Might Also Like