Original Art
Purchase original art by Lisle Gwynn Garrity, Sarah Are, Lauren Wright Pittman, and Hannah Garrity
Everywhere (8x10) By Lisle Gwynn Garrity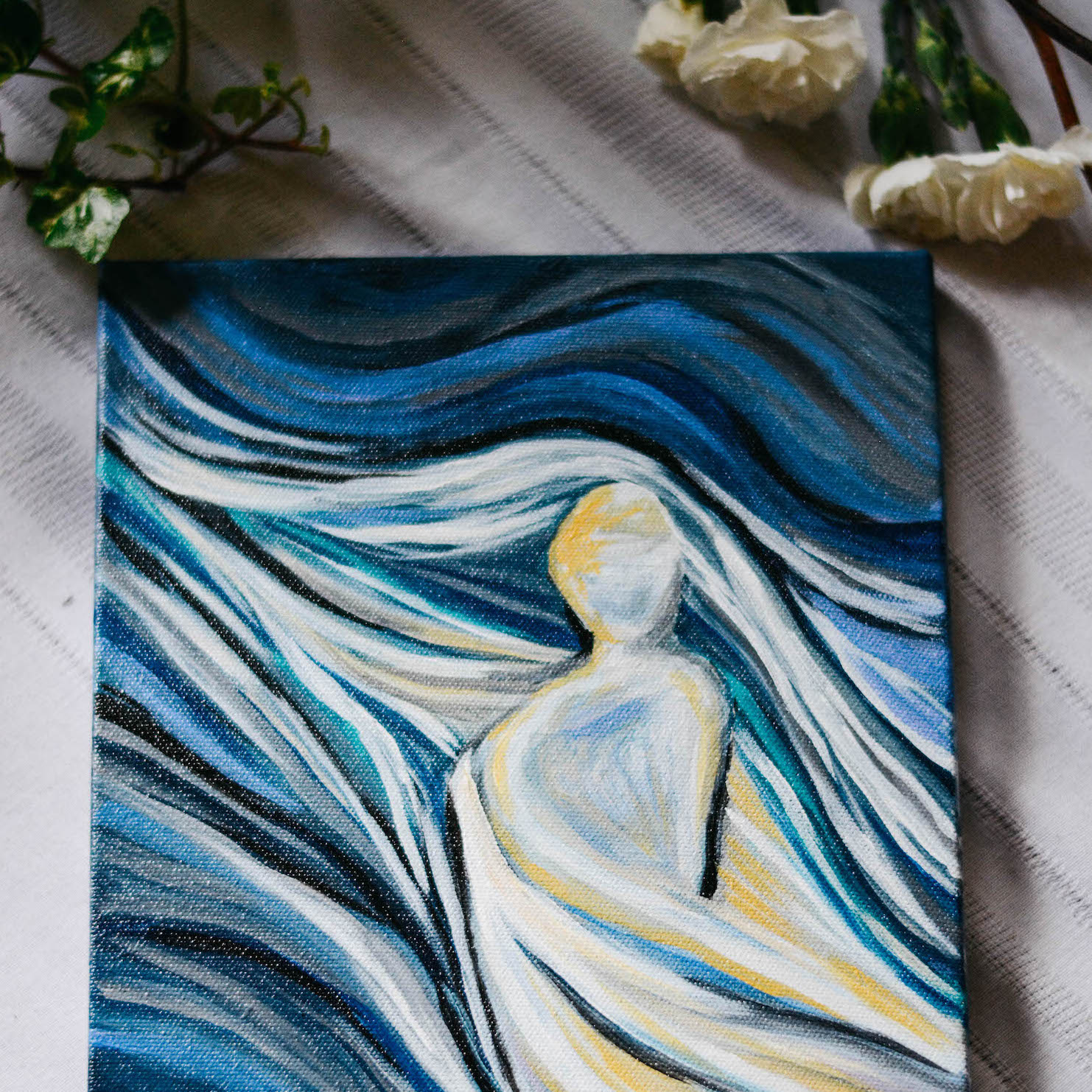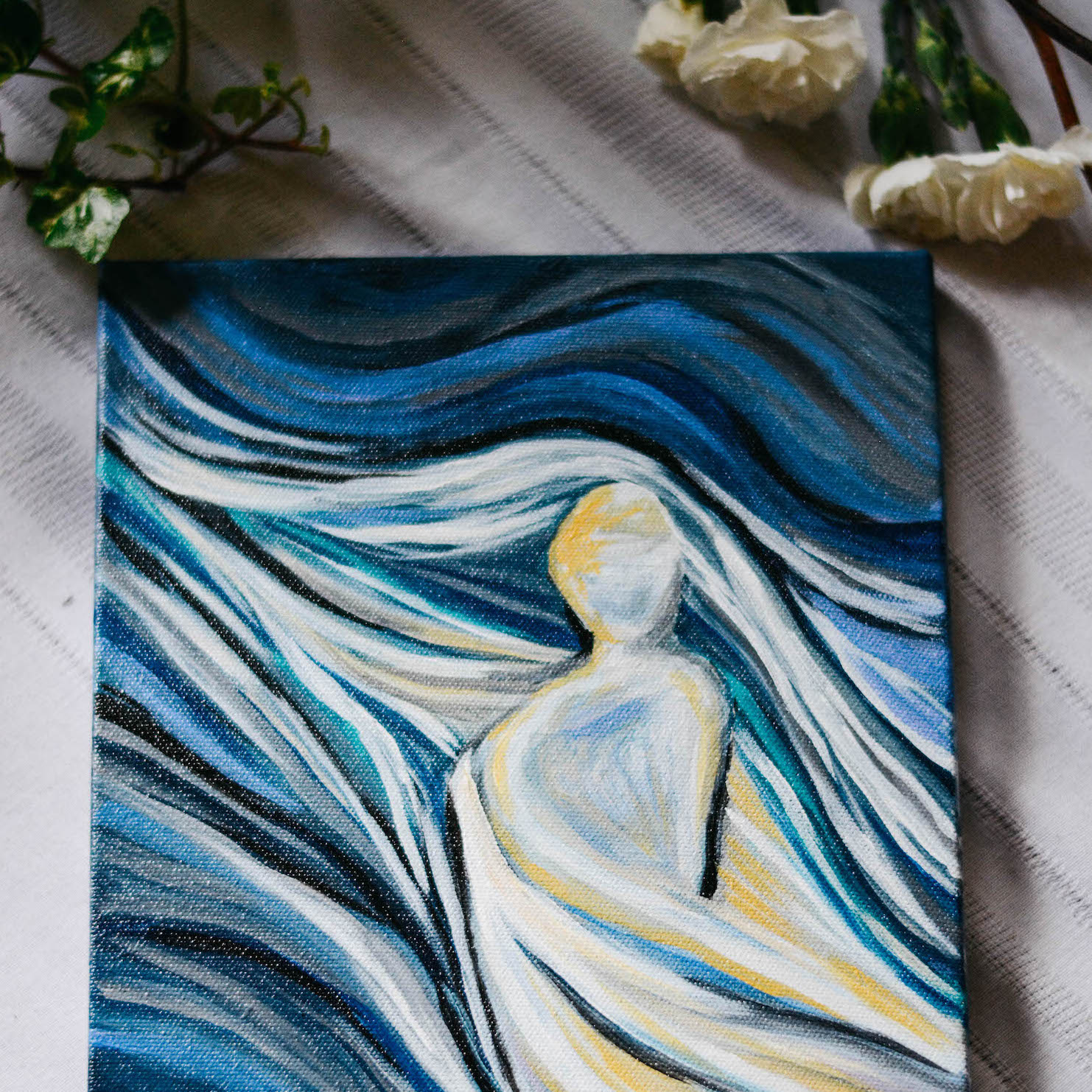 sold out
Everywhere (8x10) By Lisle Gwynn Garrity
Everywhere
By Lisle Gwynn Garrity
Inspired by Mark 16:1-8
Acrylic on canvas
8x10x.75
Shipping to United States only
From the artist:
One of the most compelling aspects of this story of the resurrection is the identity of the mysterious man dressed in white. Who is he? A gardener? An ancient world mortician? An angel? A ghost? One of Jesus' followers—or Jesus himself? I like to think he is all of these possibilities all at once. The women come early to the tomb to anoint the body and instead come face-to-face with a stranger, with embodied light, with the risen Christ.
In this image, I wanted to convey an abstract figure tugged by the tension of light and dark. The figure simultaneously emerges from the darkness of death and also appears to be sailing into light.
God's presence is no longer physically embodied, but released, unbound.
I like to imagine that, in his response to the fear-stricken women, the man essentially says, "He isn't here. He is everywhere." God unbound means even the faces of strangers hold the image of the divine.
—Lisle Gwynn Garrity
You Might Also Like